OSCON 2008 occurred from July 21st to 25th 2008 in Portland, Oregon. This page documents women's participation in the conference, which was quite high relative to previous OSCONs.
Speakers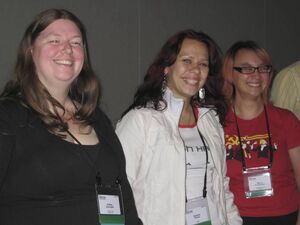 Full list here.

Proportion of women speakers: 26/311 or 8.36%
Attendees
Proportion of women attendees: ??? (Can we get this from O'Reilly?)
Other coverage
Community content is available under
CC-BY-SA
unless otherwise noted.