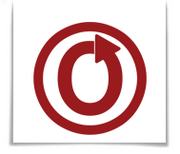 The Organization for Transformative Works (OTW) is a 501c3 non-profit organization based in the US, which supports and promotes creative fannish works.
The OTW both supports transformative works with hosting resources and software customised for their needs, and by furthering legal arguments that fan-fiction and other transformative works do not infringe copyright under US law. The OTW assists fans with both related legal issues and with media attention.
History and organisation
The Archive of Our Own (AO3) project was suggested by fan Astolat, previously the founder of several fandom projects including infrastructure, in May 2007. The FanArchive project, later OTW, was formed to support the development of AO3.
The OTW is directed by a board, which has been chaired by Naomi Novik (2007–2010), Allison Morris (2011), and Kristen Murphy (2012-present).
Projects
Its projects include:
External links
Community content is available under
CC-BY-SA
unless otherwise noted.